Guided tours
Book a guided tour and discover the Goetheanum
Guided Tour
Every Saturday at 2:00 pm. Meeting point at the Goetheanum reception. Registration required until 11:30 a.m. on Saturday.

An introduction to the history of the Goetheanum, Rudolf Steiner's biography and the foundations of Anthroposophy. Tour of the architecture, the Main Hall and the Exhibition Rooms. Saturday at 2 pm, in German and English. Approx. 80 min. 20 CHF/Per person (reduced ticket 15 CHF, up to 10 years old free). Maximum ticket sales per person: 10 tickets. In addition, a private group tour can be booked.

Private Theme Tour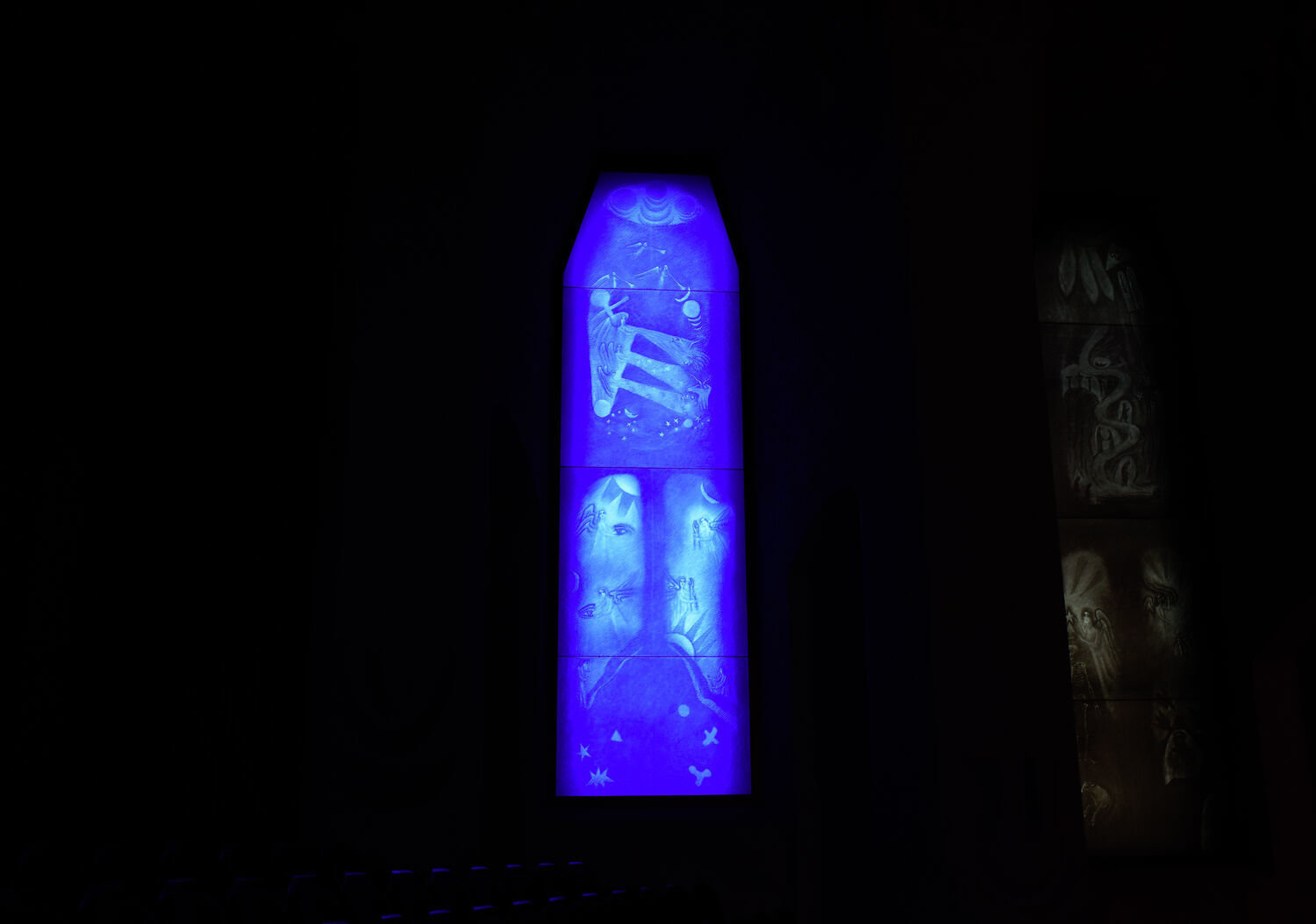 Monday till Sunday, time according to arrangement. Visit the Goetheanum with a group and choose a theme for your guided tour. For each guided tour, an additional introduction, a practice session in Eurythmy or painting can be booked (minimum of 7 people). These tours are also suitable for groups from secondary school.

Kids and School Tour
An amazing interactive tour for children and school groups to get to know the Goetheanum. As an event for a child's birthday or for a school field trip. Pedagogically trained tour guides adapt the tour to the age of the group. It can also be booked as a theme tour for adults upon request. These tours are also suitable for groups from primary school.
Other Guided Tours
Rudolf Steiner Archive
Let us guide you through the history of the Duldeck House, the reading room, exhibitions, and Rudolf Steiner's private library. You will be able to see manuscripts, letters, notebooks, and lecture transcripts.

Architecture Walk Dornach-Arlesheim
On walks of varying distances, one can explore independently selected buildings with the plastic-organic architectural style in Dornach and Arlesheim. Brochures with the four architectural trails are available at the reception desk at the Goetheanum.