100 years Goetheanum weekly journal
23 August 2021
|
Sebastian Jüngel
|
1431 views
The weekly journal Das Goetheanum was founded a hundred years ago, on 21 August 1921. The newsletter was added in 1924.
---
Publishing a Goetheanum journal seemed to be an urgent concern: "This weekly paper shall be devoted to burning cultural and social questions of our time. Based on the realistic assessment of these questions, directions and ways will be suggested regarding the cultural, political and socio-economic life so that present forces of decline and destruction can be overcome." The Goetheanum weekly has been published continuously ever since, often for longer or shorter periods of time under the aegis of particular chief editors (there were no women among them for a long time).

Das Goetheanum has since reflected the understanding of the respective times. When Germany was under Nazi rule, starting with issue 42/1935, the journal's subtitle was shortened for political reasons from International Weekly Journal for Anthroposophy and Social Threefolding to Weekly Journal for Anthroposophy. The editorial teams also reflect the zeitgeist: some worked autonomously, others in close collaboration with the Executive Council, led by or collegially with a chief editor.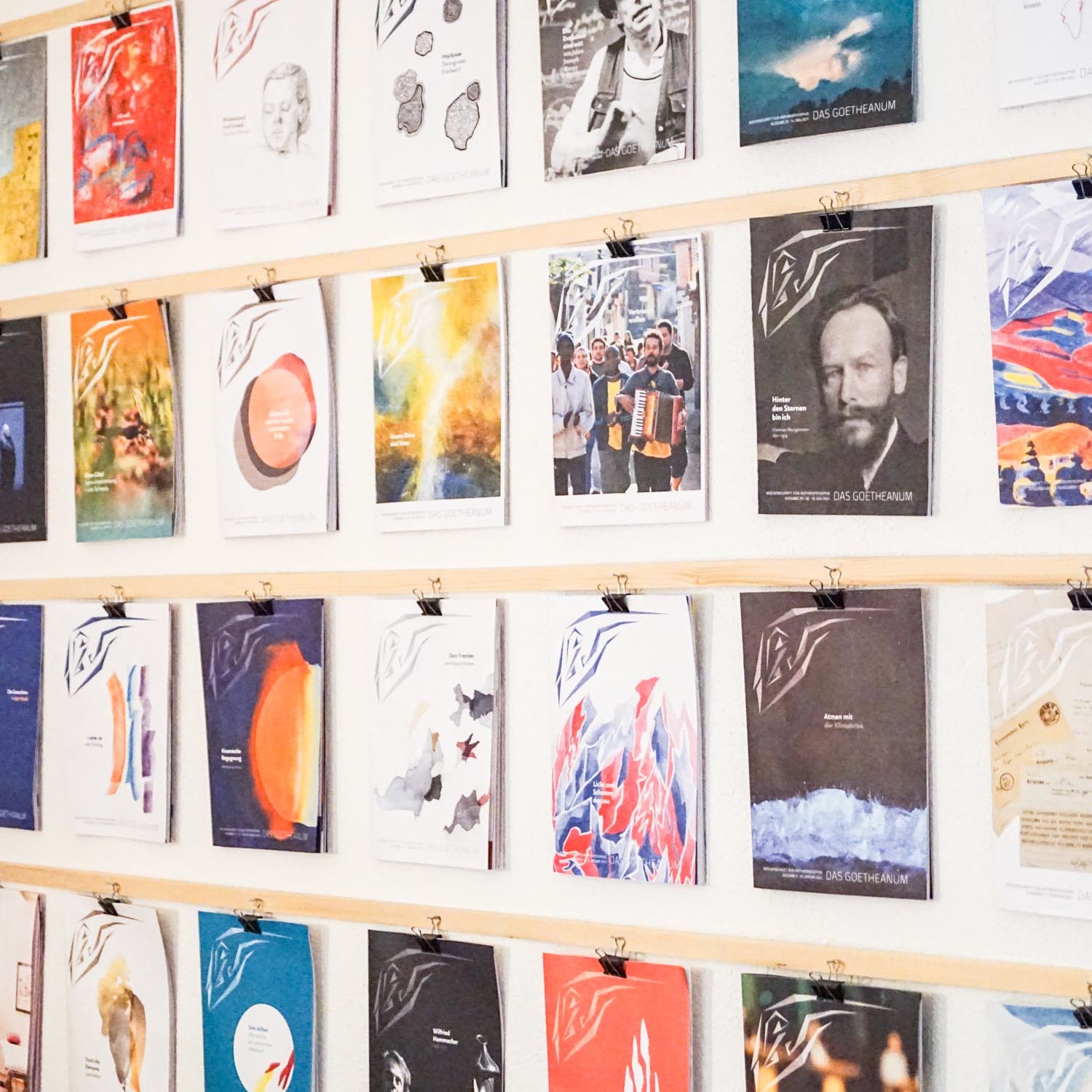 Today, the editors no longer work from a physical office. As a multilingual group of tech-savvy individuals they represent different age groups and genders and form a network between the Goetheanum in Dornach and the anthroposophical movement around the world. Das Goetheanum continues to appear in print and is read in 50 countries. It also comes out as a digital newsletter and disseminates the contents of the Goetheanum impulse on its homepage and via social media.
---
Web Das Goetheanum