Biodynamics at the Climate Conference
06 December 2022
|
Ueli Hurter
|
801 views
The Goetheanum Agricultural Section's Lin Bautze and Ueli Hurter participated in the COP27 Climate Conference in Sharm el-Sheikh, Egypt.
---
Back Story
In 2019, Guillermo Scallan asked Constanza Kaliks whether representatives of the Goetheanum or of the Anthroposophical Society wanted to visit the Climate Summit in Santiago de Chile, in order to bring Anthroposophical contributions to the challenges of the climate crisis. He would be organising round table discussions there on behalf of the Avina Foundation, and we would be warmly welcome. This call was surprising and challenging, for there was no basis – neither in knowledge nor in a field of activity – to be able to make a substantial contribution to the theme of the climate crisis out of Anthroposophy.

In the summer of 2019, all over the globe, Fridays for the Future were taking place, which were being initiated, above all, by young people. Accordingly, we took the decision to hold the Agriculture Conference in 2021 in tandem with the Youth Section on the theme of the climate. Experienced farmers, who have devoted their lives to working the earth, and young city-dwellers living as vegans and with deep convictions about treading on the earth properly, stood face-to-face, seeking perspective together. The conference itself had to be carried out 100% digitally, on account of Corona. It was a huge experiment, a complete novelty for the Goetheanum, and a success for many of the 1,200 participants from over 60 countries.
The Booklet «Breathing in the Climate Crisis»
Reviewing the conference, and in dealing with the theme of the climate crisis, we wondered whether or not we could and should make some of the results of the conference available to a wider public. For the most part, the climate discussion is carried out in a completely reductionist and mechanical way. Generally, it is a question of the sequestration of greenhouse gasses, with the aim of stopping global warming. Prognoses of an apocalyptic future arise through computer-simulations, which are followed by urgent imperatives to act – an urgency which does not allow other, more comprehensive and holistic viewpoints. However, at the conference, we definitely worked out viewpoints which moved beyond this strict, narrow approach. We experienced this together. Can we formulate these in such a way that they can lead to a contribution from Anthroposophy to the official climate negotiations?
This excerpt comes from an article originally published in the (online exclusive) English Edition of the weekly Newsletter ‹Das Goetheanum›. You can read the full article on the website of 'Das Goetheanum'.
read more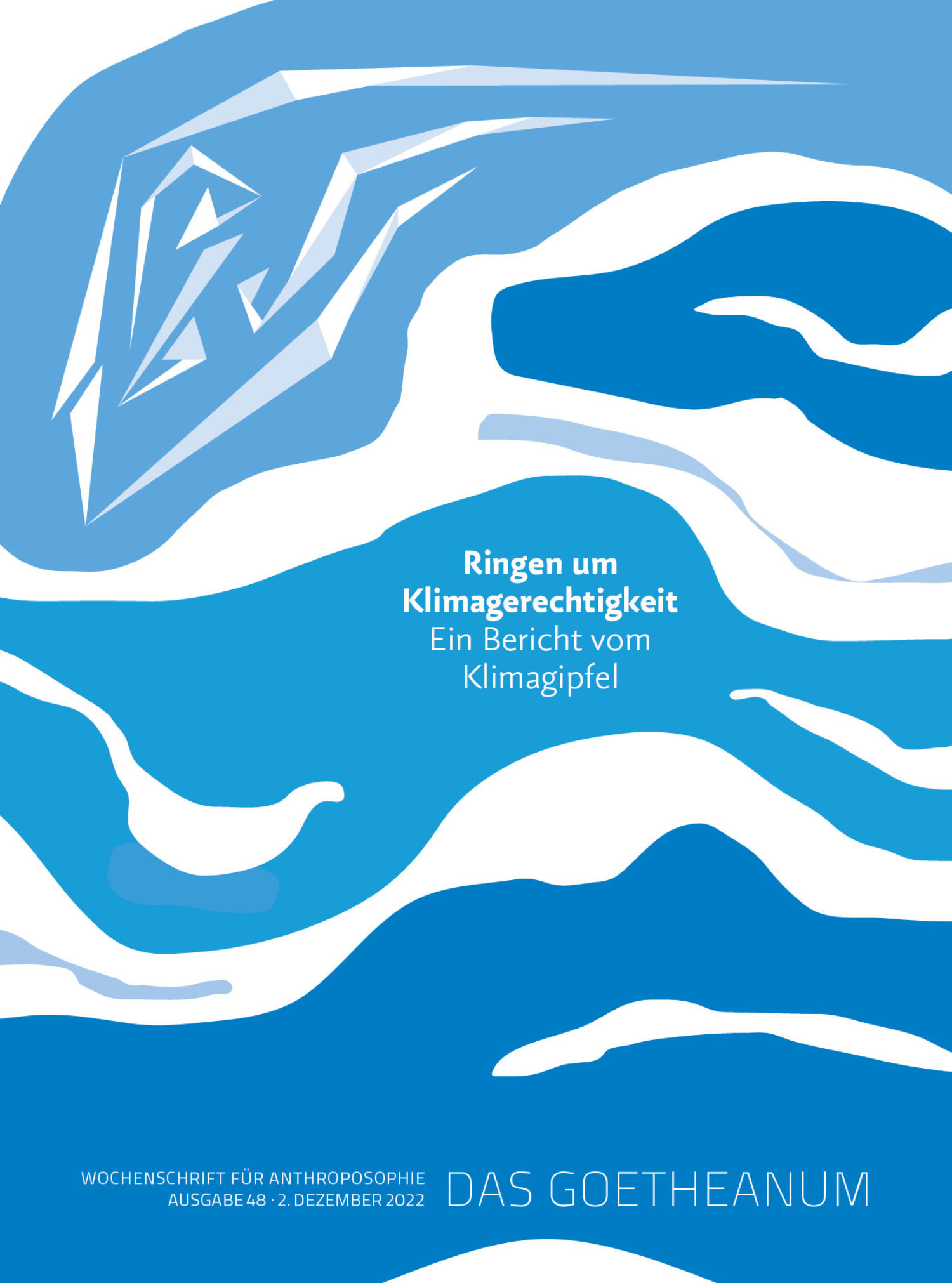 ---
Cover image Lin Bautze