Night Vigil at the Goetheanum
03 January 2023
|
Wolfgang Held
|
3774 views
A jewel wrapped in warmth and permeated with life – this is how the Goetheanum presented itself - with 52 spot lights, 12 fire bowls and 2000 visitors - in the hundredth New Year's night since the burning of the first Goetheanum building.
---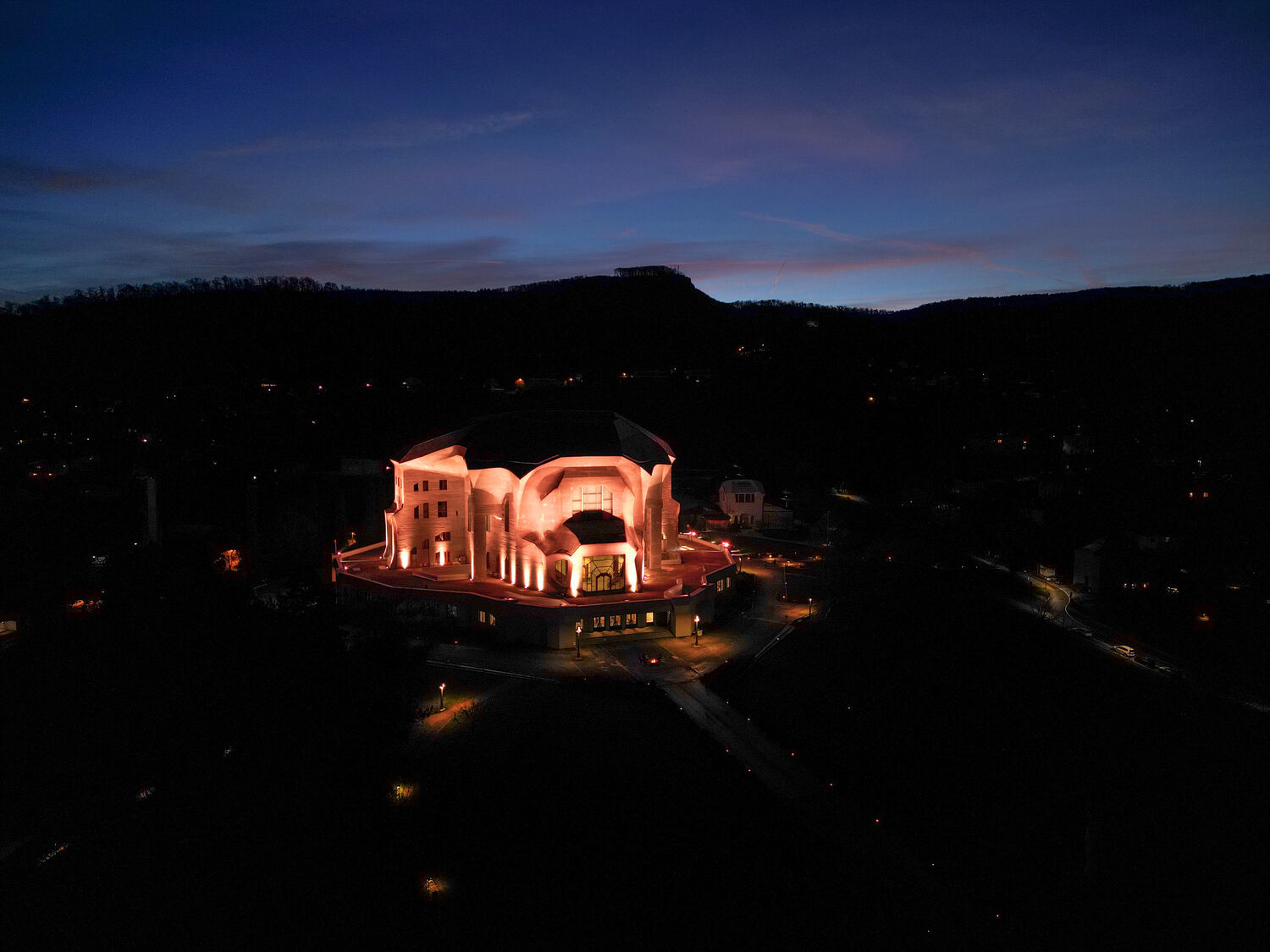 The commemoration of the burning of the First Goetheanum unfolded in three steps. The Christmas Conference, which started the sequence of events, was concerned with the question as to future this building was holding.
This was followed by a commemorative event with representatives of the town and the Canton. Remo Ankli, a member of the governing council of the Canton of Solothurn, spoke of the phoenix rising from the ashes as a metaphor for the new beginnings arising from the fire. Samuel Rutishauser, formerly in charge of heritage preservation in the Canton, described Rudolf Steiner's architectural signature. The Mayor of Dornach, Daniel Urech, reminded the audience of the town's commitment to a new building: such an important movement, the local government decided at the time, had to have the right to create its central headquarters in the way that corresponded to its way of thinking. As representatives of the Goetheanum, Ueli Hurter and Stefan Hasler honoured the Swiss contribution to Anthroposophy.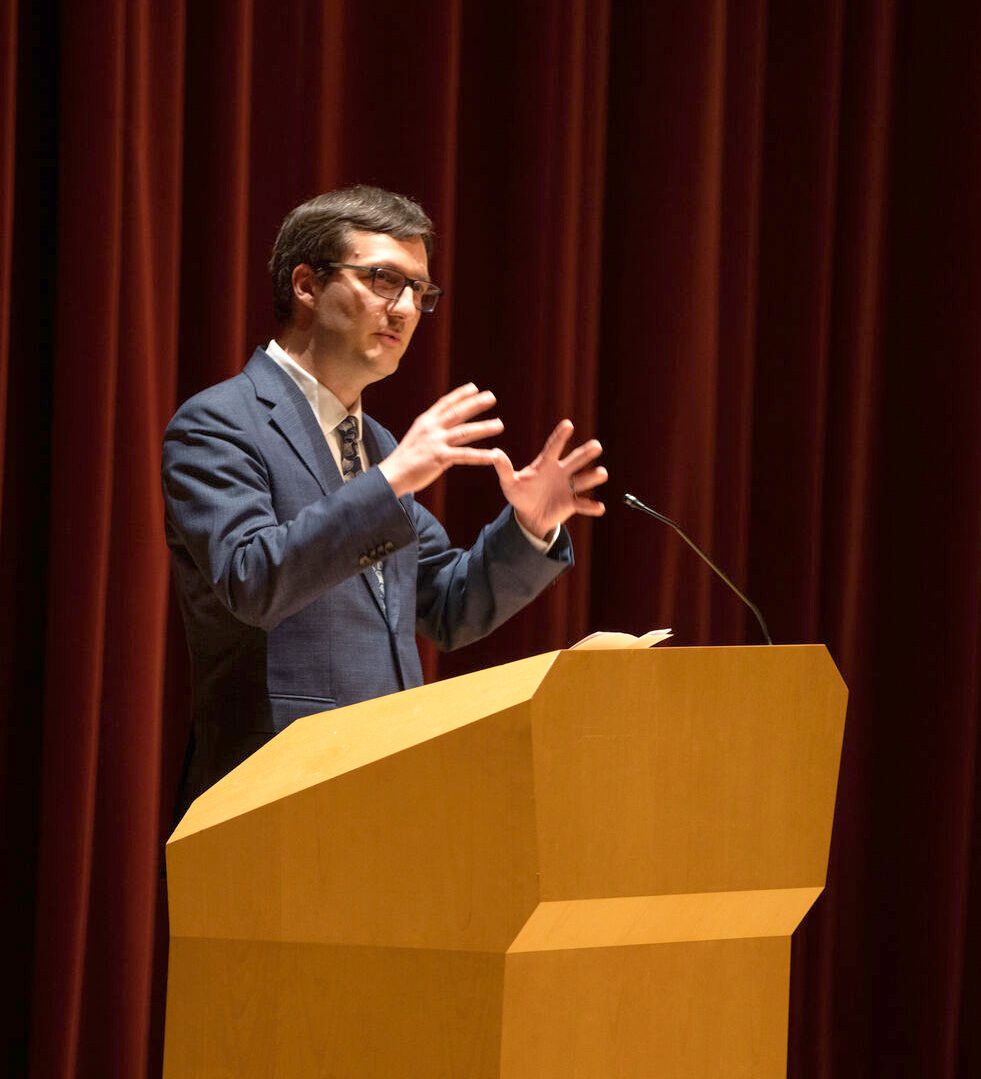 On 31 December, Peter Selg spoke of the fire in the context of the twentieth century: "The world was on fire!" He also mentioned several individuals, including the fate of Jakob Ott, who was possibly wrongly accused of arson and who died in the flames.
Then came the final step: 52 spotlights, as many as there are weeks in a year, bathed the Goetheanum in a warm glow, making it look like a jewel in the night. Twelve fire bowls, as many as there are months in the year, surrounded this gem, and 2000 visitors gave it life. Light, warmth and life! Serene and thoughtful, is how Christiane Haid, who co-organized the festivities, described the mood of this New Year's night. She felt she was witnessing a historic moment – a looking back that turned into a looking ahead. Events ranged from the reading of eye witness reports to exhibitions, recitals, lectures and a look at Mars from the Observatory. Rudolf Steiner's Foundation Stone Meditation was performed in eurythmy at midnight to a full Main Auditorium. The commemorative event concluded in the early morning with Gerald Häfner's image of a new community.
A set of photos as a New Year's gift for you:
We offer a set of photos to remember this day and the warmth and inner light radiating out from the Goetheanum. You can use and share them as you see fit, including for PR purposes. Use
this link
to download the photos.
*not for commercial use.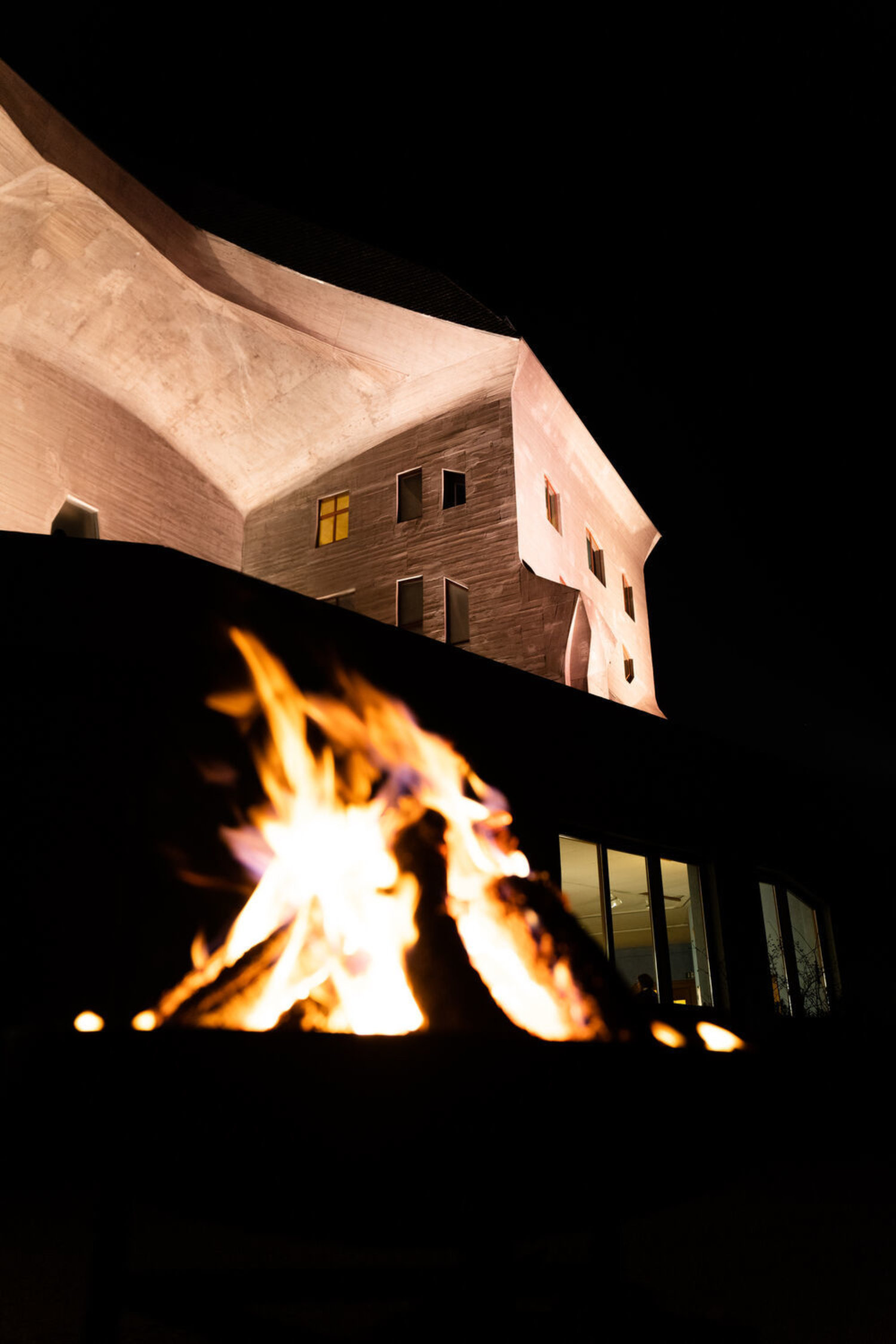 ---
English by Margot Saar
Photos / Video Xue Li